The Bock Óbor Restaurant welcomes all those looking forward to a culinary experience with its rustic, slightly homely style and superb wines.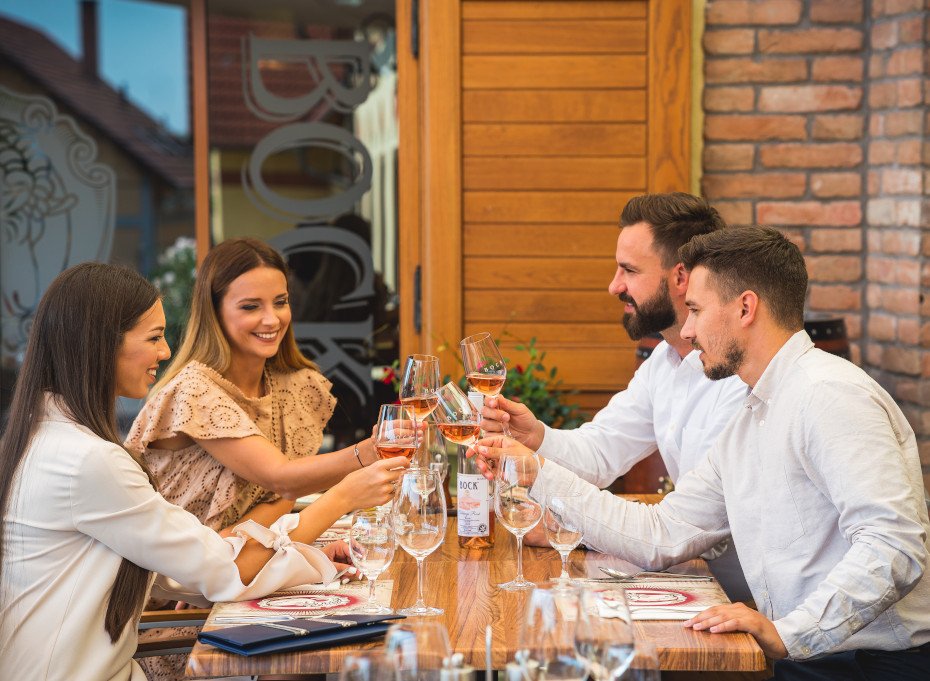 A continually changing menu and top-rate chefs ensure a rich, lasting gastronomic experience of fine flavours.
Enjoy the Mediterranean atmosphere of Villány from spring to autumn on our patio.
Our Team of Chefs
We are proud of our kitchen team –their talent has brought our restaurant national fame not only for returning guests but also for gastro-connoisseur circles:
Executive chef: Nemesné Barbara
Sous-chefs: Róbert György, Attila Hadnagy
Our restaurant is an excellent venue for family events, friendly gatherings and romantic wine suppers. Take a look at our current menu and wine-tasting offers.
Good to know!
Bock Óbor Restaurant picture gallery