On January 19, 2019, the Bock Cellar awaits its guests with a variety of events as part of the Villány Wine Region's "From Cellar to Cellar: Variations on St. Vincent."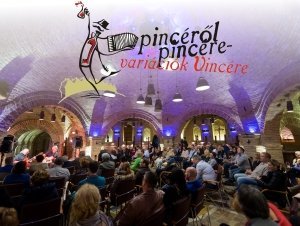 As before, there will be wine tasting from the barrel in the morning, a unique event unavailable at other times.
In the evening the hungry "wine region wanderers" are invited to a buffet supper in the refurbished conference room of the Bock Hotel Ermitage****, while the day ends with the acoustic concert of Gábor "Biga" Heincz together with wine-tasting.
10:00-11:00 – Cellar visit and tasting from the barrel in the Bock Cellar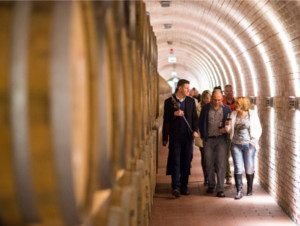 Visit our Villány cellar! In addition to our already well-known wines, you can taste some real curiosities straight from the barrel.
In the course of the St. Vincent's Day cellar walk you can taste three different premium wines accompanied with home-made grape-seed flour flatbreads.
Entrance: 2 000 HUF per person
Maximum capacity: 50 persons
18:30-20:30 – St. Vincent's Day buffet supper in the Large Conference Hall of the Bock Hotel Ermitage
Choice of menu
Soups:
Nyírség dumpling soup
Clear game soup with Julienned vegetables
Main courses:
Leg of pullet steak in a tarragon and ham ragout
Baked Bock kolbász with black and hog puddings
Spicy, crispy, roasted chicken wings
Side dishes:
Egg-fried Jasmine rice
Roast potatoes with parsley
Grated potato pancakes
Freshly mixed green salad
Mustard
Home-made pickles
Desserts:
Coffee Tiramisu Pascucci
Fruit salad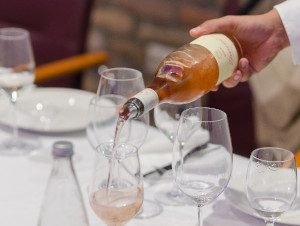 Wines to accompany your supper:
Bock Fanni Gyöngyözőbor
Bock Rosé
Bock PortaGéza
Bock Pinot Noir
Entry for supper and acoustic supper: 12 990 HUF per person
Maximum capacity: 100 person
Entry is inclusive of the buffet supper, the wine consumed at the supper and the concert ticket.
The supper and accompanying wines can be consumed between 18.30-20.30 in the Bock Hotel Ermitage**** conference hall.
Important information: There is no possibility to return to the conference hall after the concert.
21:00 – Acoustic Biga in the Bock Chapel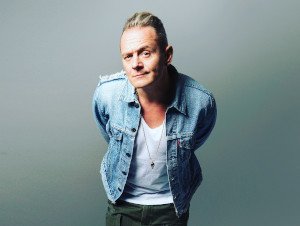 An acoustic concert given by Gábor "Biga" Heincz coupled with wine-tasting in the fantastic atmosphere of the Bock Circular Cellar.
As on earlier occasions, this year it will be permitted to taste wine during the concert – with a glass holder which you can hang round your neck! Guests can taste two wines during Biga's performance.

Concert (without supper): 6 500 HUF per person
Maximum capacity: 100 person
Information, tickets, table reservations:
Bock Hotel Ermitage****and Óbor Restaurant,
7773 Villány, Batthyány u. 15.
Tel.: +36 72 492 919
recepcio@bock.hu
Participation includes consent to use photographs taken during the event.
We reserve the right to make changes to the programme!